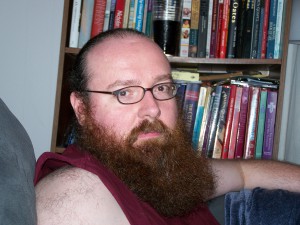 Rusty Barnes grew up in rural northern Appalachia. He received his B.A. from Mansfield University of Pennsylvania and his M.F.A. from Emerson College. His fiction, poetry and non-fiction have appeared in over two hundred journals and anthologies. After editing fiction for the Beacon Street Review (now Redivider) and Zoetrope All-Story Extra, he co-founded Night Train, a literary journal which was featured in the Boston Globe, The New York Times, and on National Public Radio, ending its ten-year-run in February 2012 but relaunching in 2014 at Night Train. Sunnyoutside Press published two collections of fiction, Breaking it Down and Mostly Redneck. MiPOesias published two chapbooks of poetry Redneck Poems and Broke. Cruel Joke Press published his poetry collection, I AM NOT ARIEL in November 2013. Sunnyoutside Press published his novel, Reckoning, in March 2014. His poetry book I CANNOT BE SAVED, will come out from Cruel Joke Press in October 2015. His next scheduled book, a crime novel tentatively titled Ridgerunner, will be published in Spring 2016 by 280 Steps. An essay appeared in Change Seven recently. Recent fiction has appeared in Plots with Guns, Interstice, and in the anthology Appalachia Now. His flash fiction will also appear in the forthcoming anthology Best Small Fictions 2015.
He is a nationally recognized and oft-solicited authority on flash fiction under all its various names and permutations, and serves on writing conference faculties and panels throughout the country, including recently with Associated Writing Programs, Somerville News Writers Festival, Writers@Work, The Parlor, and Grub Street Writers, as well as their annual Muse & Marketplace conference. He taught composition, fiction writing, and literature for over ten years at New England universities such as Emerson College and Northeastern University. His stories have been translated into Finnish, French, Polish, and Russian.
If you want to know more, friend him on Facebook, Google+ or check through his recent interviews. If you'd like to read his poetry and get poetry-related news, visit Live Nude Poems.