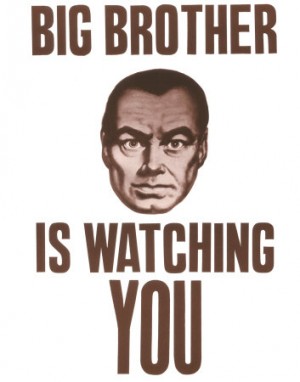 Anti-frack, watch your back, somebody's watching you. . .
Pennsylvania Homeland Security has been spying on anti-drilling activists, taking down names of attendees at meetings and even a screening of a documentary on drilling; these dossiers on peaceful protesters are then supplied to Marcellus Shale, a drilling company. The State Homeland Security Director James Powers justifies the snooping on meetings and information sessions because activists' "presence may spark something else. [I don't want to see public meetings] escalate to physical criminal acts."
Some of the facts are off in this article, as you might expect. There's no drilling company per se named Marcellus Shale, though there are a more than couple of pro-drilling groups that use the name in their title. It's also, as readers will know, the name of the geological formation providing the gas.
And in other news–cough–the governor's vewy vewy upset: Pennsylvania Protest Reports: Governor 'Appalled,' Shuts Down Practice